SOUTHWEST FLORIDA

Southwest Florida is a world renowned travel destination for people from all over the world.  Our tropical climate provides residents and visitors with warm and sunny weather all year round.
FISHING
The southwest region extends from Charlotte Harbor in the north to the famous Ten Thousand Islands in the south. [
click here for regional map
] It encompasses Charlotte, Lee, and Collier Counties. People come to this part of the state, one of the fastest growing areas in the country, for its favorable climate, abundance of natural areas, wildlife watching opportunities and, of course, because of the region's legacy as a fishing hot spot.
SALT WATER FISHING
Southwest Florida has some of the best backwater fishing in the state. For the uninitiated, backwater fishing, or backcountry fishing, is angling in the extensive network of bays, mangrove islands and tidal creeks that permeate the region. There are thousands of miles of shoreline, countless oyster bars and acres of seagrass beds that attract an abundance of salt water fish. Roaming these waters are four of the state's most sought after gamefish, the snook, redfish, spotted seatrout, and tarpon. Thousands of anglers come to southwest Florida each year for the chance at a grand slam, catching one individual of each species in one day. Perhaps the most significant factor contributing to the region's excellent fishing reputation are the vast tracks of fresh and salt water wetlands protected by state and/or federal laws. The Charlotte Harbor - Pine Island Sound area, one of the largest estuaries in Florida, has relatively clean water that supports extensive grass beds and stands of mangroves. Several large sections of this estuarine complex are designated as state aquatic preserves and there are strict regulations that protect the water quality and marine life in the system Rookery Bay, between Naples and Marco Island, and the waters from Marco Island into the upper part of the Ten Thousand Islands are also Aquatic Preserves. The upper part of the Ten Thousand Islands is slated to become a National Wildlife Refuge while the lower portion has been a part of Everglades National Park for many years.
FRESH WATER FISHING
Southwest Florida, at first glance, doesn't sound like a fresh water angler's paradise. The region only has a handful of natural lakes and only one, Lake Trafford in the farming community of Immokalee is accessible to the public. There are many other lakes in the region but, they are all made-made rock pits or water retention areas for the numerous housing and golf course developments. Most of them are stocked and offer some excellent bass, catfish and panfish fishing. But, because they are located on private property, fishing is usually restricted to residents and their guests. If in doubt, assume the lake is private and ask for permission before wetting your line. Don't construe the shortage of natural lakes and the restricted use man-made lakes with a lack of places to fresh water fish. Southwest Florida has hundreds of miles of drainage canals containing tons of fish. There region has three major canal systems: Lehigh Acres, Cape Coral and Golden Gate. Certain parts of each system are locally famous for good bass and panfish fishing. Each system has a few boat ramps, some bridges to fish from and plenty of areas where you can fish from the banks. Driving around the region you will also notice that there are drainage canals along many of the major roads. Don't overlook these as possible fishing spots. If there is a safe place to pull off the road, stop and give it a try. You will see people doing this every day and they usually are catching fish. This part of the state has year-round largemouth bass and panfish fishing. Most of the bigger bass are caught during the cooler months when the fish are more actively feeding and at their peak bedding time. Panfish, including bluegills and redear sunfish will almost always bite a worm, cricket or small minnow. Black crappie, preferring colder waters, aren't as prevalent in this part of the state. Lake Trafford has the best crappie fishing in the region with the winter month being best. Oscars, exotic fish that are working their way into southwest Florida from the Miami area, can be very abundant in the freshwater canals, particularly along the US 41 canal in eastern Collier County. Catfish, mudfish and several species of gar are also common freshwater residents.
NAPLES, FLORIDA PARKS
EAST NAPLES COMMUNITY PARK
3500 Thomasson Drive, Naples Phone: 793-4414 Office Hours: Monday - Saturday, 8 am - 10 pm Park Hours: Monday - Sunday, 8 am - 10 pm Facilities include: Community Center, basketball courts, volleyball court, 8 lighted tennis courts, 1 lighted softball field, tot lot, exercise jogging trail, open play area and picnic area around lake.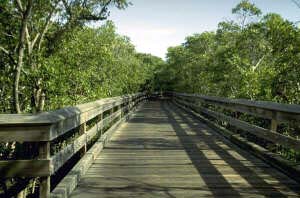 FLEISCHMANN PARK
1200 Fleischmann Blvd., Naples Phone: 239-434-4692 Facilities include: Meeting room, game room, restrooms, 8 lighted racquetball courts, lighted baseball field, lighted softball field, lighted Little League field, lighted volleyball courts, 2 lighted basketball courts, lighted football/soccer field, lighted tot lot, 2 picnic shelters, open play area and parking.
GOLDEN GATE COMMUNITY CENTER
4701 Golden Gate Parkway, Naples Phone: 239-252-4180 Hours: Monday - Saturday, 8 am - 10 pm Facilities include: auditorium, game room, meeting rooms, locker room, woodshop, kitchen and gymnasium.
GOLDEN GATE AQUATIC COMPLEX
3300 Santa Barbara Blvd., Naples Phone: 239-353-7128 Hours: April 15 - May 28, Monday - Sunday, 11 am - 7 pm May 29 - April 14, Monday - Sunday 10 am - 8 pm Facilities include: 25 yd by 25 meter pool (heated), children's activity pool (heated), 110 ft. water slide, plunge pool (heated).
GOLDEN GATE COMMUNITY PARK
3300 Santa Barbara Blvd, Naples Hours: Monday - Sunday, 8 am - 10 pm Facilities include: 2 lighted softball fields, 1 lighted little league field, 1 lighted baseball field, 1 lighted soccer/football field, 4 lighted tennis courts and racquetball courts, shuffleboard courts, tot lot, remote control track and administration offices.
GOLDEN GATE FITNESS CENTER
3300 Santa Barbara Blvd., Naples Phone: 239-353-0404 Hours: Monday - Friday, 7 am - 9:30 pm and Saturday, 9 am - 4 pm Facility include: life cycles, step climbers, treadmills, resistance training machines and free weights. Showers and lockers available at the pool.
ESTATES COMMUNITY PARK
Golden Gate Blvd, Naples Phone: Facilities include: 2 lighted softball fields, 2 lighted tennis courts, picnic area, and covered basketball/pavilion.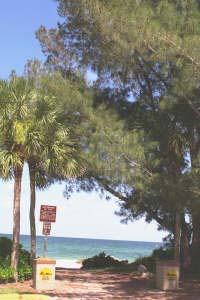 LOWDERMILK PARK
Banyan Blvd. and Gulf Shore Blvd. Phone: 239-213-3029 Facilities Include: Parking, restrooms, showers, pavilion, picnic tables and concessions.
PELICAN BAY COMMUNITY PARK
Vanderbilt Beach Road, Naples Phone: 239-353-0404 Hours: Monday - Sunday, 8 am - 10 am Facilities include: 8 lighted clay tennis courts, 4 lighted racquetball courts, 2 bocci courts, basketball court, lighted children's play area, softball field, soccer field, trail system and lake.
RIVER PARK
11th Street North and 3rd Avenue N. Facilities include: Meeting room, game room, stage, television room, restrooms, swimming pool, lighted covered basketball court, lighted tennis court, tot lot and parking.
VETERANS COMMUNITY PARK
1900 Immokalee Road, Naples Phone: 239-566-2367 Hours: Monday - Sunday, 8 am - 10 pm Facilities include: Community center, 3 lighted softball fields, 1 lighted baseball field, lighted basketball and volleyball courts, 4 lighted tennis courts, 4 lighted racquetball courts, 2 tot lots, 1 lighted soccer/football field, picnic area, and 2 sand volleyball courts.
VINEYARDS COMMUNITY PARK
6231 Arbor Blvd., Naples Phone: 239-353-9669 Hours: Monday - Sunday, 8 am - 10 pm Facilities include: Community Center, 2 lighted softball fields, 4 soccer fields (3 lighted), 4 lighted comfort cushioned tennis courts, 2 lighted basketball courts, 6 lighted shuffle board courts, 2 lighted racquetball courts, 2 sand volleyball courts, 2 horse shoe pits, trail, 4 picnic shelters and amphitheater.
BRIGG'S NATURE CENTER
401 Shell Island Road, Naples Phone: 239-775-8569 or 239-775-7566 Facilities include: Naturalist guided canoe and boat trips, canoe rentals.
THE CONSERVANCY INC.
Naples Nature Center 1450 Merrihue Drive, Naples Phone: 239-262-0304 Facilities include: Hands on science museum, animal clinic for injured wildlife, boat tours, lectures, nature trails.
ROOKERY BAY NATIONAL ESTUARINE RESEARCH RESERVE
300 Tower Road,Naples (off Collier Blvd. just south of US 41) Phone: 239-417-6310 www.rookerybay.org Facilities include: self-guided walking and canoe trails, birding and wildlife photography opportunities. A new 16,500 s.f. Environmental Learning Center, including visitor center and marine laboratory, is scheduled to open in 2004.
DELNOR-WIGGINS PASS STATE RECREATION AREA
11100 Gulf Shore Drive, N., Naples Phone: 239-597-6196 Hours: 8 am - Sunset Daily Facilities include: Five parking areas, picnic tables, BBQ's, boardwalks, showers, bathhouses, picnic pavilion, observation tower, boat-launching ramp, swimming, boating and fishing, restrooms
CAMBIER PARK
775 8th Avenue South, Naples Facilities include: Bandshell, tennis courts, shuffleboard, horseshoe courts, softball fields, indoor meeting facility, restrooms. Marco Island has beautiful white sand beaches which beckon to all who take pleasure in the wonders of nature. We are so blessed to have the opportunity to see nature at work -- tides which come and go -- leaving behind treasures for the sheller who will pick up the shells left by the receding waters. We can watch the numerous sea birds who depend on shells for their survival because the shell animal is their food. There are manatees in the waterways and dolphin offshore doing their special graceful ballet - sometimes alone - more often with others of their species. In the busy process of living, working and playing on Marco Island, we should always be aware of Nature and the role she plays in providing us with the special graces we enjoy. Few people in our great Country have the privilege we have to enjoy the ocean, the birds, and the shells we find. It is our responsibility and our obligation to protect these gifts of Nature.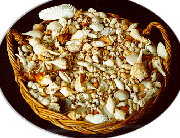 Shelling can be a wonderful experience if you plan for it and are prepared. There are several things you should do before you start: 1. Check the tides. While low tide is best because more shells will be exposed as the water recedes, you should allow time for gathering your treasures. If you plan to walk across an inlet to a sand bar, start earlier so you won't find yourself on the sand bar at high tide. Incoming tide currents can be strong and pose a problem for your safe return to shore. 2. Have comfortable shoes and suntan lotion with you. Remember that fair skin burns more readily, so protect the tops of your feet -- something we tend to overlook. 3. Mesh bags are good for shelling as the sand and water can run through. However, small shells can get lost and fragile shells may be crushed by the larger, heavier ones, so bring a smaller plastic bag for these shells. 4. Starfish tend to lose their legs on the way home. Unless you have a flat surface to put them in, it is best to leave them. Should you successfully take one home, use alcohol to cure it and then let it dry in the sun. 5. Sand dollars should be bleached in half clorox and water for several hours. Some people prefer to dry them in the sun for a week before bleaching them. Either method works. Rinse them thoroughly after bleaching, and allow them to dry completely in the sun. If they are not white enough for your project, paint them with a white acrylic paint before hardening them with sand dollar hardener or Elmer's Glue which has been diluted with water. Sand dollars are fragile and should not be left in Clorox for extended periods, because they will crumble when handled if left too long in bleach. 6. Before taking live shells, consider the cleaning process and the fact that it is prohibited in some areas. If you do not have access to a cooking facility, it is best to leave live shells behind. They need to be cooked as soon as possible to kill the animal and then to remove it from the shell intact. If the animal is allowed to die and remain in the shell, you will throw it away, and this really needs to be considered by the sheller. Should a small part of the animal be left in the shell on removal, fill the shell with alcohol which will shrink the remaining tissue. Then fill the shell with water and shake vigorously to remove the piece remaining in the shell. 7. To clean the shells outside, put them in Clorox for a short time. Large shells such as the horse conch may take an overnight soak to completely clean. Barnacles should then be chipped off with an old kitchen knife and the shell may need to be soaked again. Glaze is used to protect the color and preserve the shell, but it is never used on a specimen shell. When using shells for craft items, make the item before spraying the shells with glaze. There are several excellent shell books and a waterproof edition, which can be carried with you for easy identification as you find your shells.
Shelling is a wonderful experience, and finding Nature's beautiful creations can certainly be rewarding. However, many shellers become overzealous and carry from the shore more shells than they should. If you have no specific purpose or place for the shells, consider leaving them for the sea birds, who as I mentioned earlier, depend on these shell animals for their survival. Marco Island welcomes you and invites you to enjoy our beautiful beaches. Help us to keep the art of shelling one which will be enjoyed for many years to come.
---
FLORIDA EVERGLADES PARKS
Florida Everglades Exploration - Parks and Preserves
Fakahatchee Strand
- This strand (slow-moving river without defined shorelines) is accessible by boardwalk and ranger-led swamp walks one Saturday each month during the winter. A scenic drive through the preserve is popular with bicyclists. W.J. Janes Scenic Dr. in Copeland, off Highway 29 north of Highway 41
Marco Beaches
Marco Parks
Collier-Seminole State Park
- The 6,400-acre park showcases vegetation and wildlife typical of the Everglades. Explore mangroves and cypress swamp by land or water via boat tours, canoe rentals and hiking trails. Tent and RV camping are available. 17 miles south of Naples on Highway 41
Naples Parks and Beaches
Corkscrew Swamp Sanctuary
- This 11,000-acre preserve is the "crown jewel" of the National Audubon Society's sanctuary system. World-famous among photographers, birders and other wildlife watchers, the sanctuary hosts hundreds of alligators and almost 200 bird species, including nesting wood storks. Its 2.25-mile boardwalk meanders through the nation's largest old-growth cypress forest and a tropical jungle of ferns, orchids and wildflowers. 15 miles east of I-75
Big Cypress National Preserve
- Vast, federally protected wilderness spreads from Naples' and Golden Gate's back door. Home to alligators, herons, bald eagles, white-tailed deer, bobcats and the endangered Florida panther. Big Cypress National Preserve borders Golden Gate to the east. Its Oasis visitor center is located east of Everglades City on Highway 41.
Everglades National Park
- Northern Section - The northern section of the main park road will take you through the park entrance, The Anhinga Trail, Long Pine Key, The Pa-hay-okee Overlook Trail, and Mahogany Hammock.
Everglades National Park - Gulf Coast Visitor's Center, Everlades City
- The Gulf Coast Visitor Center serves as the gateway for exploring the Ten Thousand Islands, a maze of mangrove islands and waterways that extends to Flamingo and Florida Bay. The visitor center offers educational displays, orientation films, informational brochures, and backcountry permits.
Florida Panther National Wildlife Refuge
- Two hiking trails are open to the public on the refuge. The trails are located about a quarter mile north of the intersection of State Road 29 and I-75. Open during daylight hours only, the trails provide the refuge visitor with a chance to experience the various habitats found on the refuge.
Ten Thousand Island National Wildlife Refuge
- Ten Thousand Islands NWR is located in Collier County on the southwest coast of Florida. This 35,000 acres refuge protects important mangrove habitats and a rich diversity of native wildlife, including several endangered species. The refuge is part of the largest expanses of mangrove forest in North America. Approximately two thirds of the refuge is mangrove forest, which dominates most tidal fringes and the numerous islands (or keys). The northern third of the refuge consists of brackish marsh and interspersed ponds, and small coastal hammocks of oak, cabbage palms, and tropical hardwoods such as gumbo limbo.
SOUTHWEST FLORIDA
WILDLIFE
The Wildlife of Florida By
Jennifer Jordan
Many people who come to Florida for the wildlife probably come for one animal alone: a talking mouse. While this talking mouse is a fun attraction, and quite articulate for a rodent, Florida is also filled with many other types of equally-appealing species. These beasts might not have been invented by the genius of Disney, but the creatures of Florida definitely allow Mother Nature to give ol' Walt a run for his money.
Alligators
: In 1987, the American Alligator became the official reptile of Florida. The reason for this is simple: in Florida, alligators are everywhere. This might not seem exciting to the people who live there: the alligators may be viewed as nothing but pests who swim in ponds, walk slowly across roads, and occasionally eat a neighbor's cat. But for people visiting from places that don't have alligators, they can be exciting. There's nothing quite like seeing an alligator, taking a picture of him, and stating how you loved his work in "Crocodile Dundee."
Dolphins
: Dolphins are extremely popular animals in our culture. Not only are they highly intelligent, with recent researchers in Australia discovering that some dolphins teach their children how to use tools, but there are various tales of dolphins protecting humans from danger. One recent story states that several Dolphins in New Zealand swam around a group of stranded swimmers, protecting them from a Great White Shark. The face of a dolphin, seemingly always smiling, only further perpetuates our love for them. Dolphins are also one of the only mammals that, like humans, mate for reasons other than reproduction. See, I told you they were intelligent.
Manatees
: Manatees are aquatic mammals, sometimes referred to as sea cows. The name "Manatee" is derived from a Carib word meaning "Beast." "Beast" may be a fitting way to describe the physical attributes of this creature - they can weigh between 500 and 1000 kgs – but it's not a fitting way to describe their demeanor: manatees are peaceful herbivores that spend their day grazing and surfacing for air. Due to their peaceful nature, or their overwhelming size, manatees have no known predators. However, human expansion has led to a harsh decline of their species. This has landed them on the Federal Endangered Species List. Originally listed as Endangered in Florida as well, the Florida Fish and Wildlife Conservation Commission recently voted to upgrade their status to "Threatened." This angered many wildlife conservationists who believe manatees should remain listed as an Endangered Species on national and state levels. Presently, there are thought to be between 2000 and 3000 manatees in Florida.
The Florida Panther
: The Florida Panther is a subspecies of Puma that is, sadly, highly endangered. With most living in the low lands, forests, and swamps of south Florida, the Florida Panther is the only species of Puma in the entire US. But, this may be only for the time being: what once was a booming population is now down to less than 70 breeding panthers, a number that makes up a dismal 5 percent of what the Florida Panther population once was. The reason for their demise falls on human expansion, automobile accidents, and killing each other, in a fight over limited territory. These types of panthers differ from other types in that they have a wider skull, longer legs, and a crook near the end of their tail, a trait that may have resulted from inbreeding the species in an attempt to expand the population. Management of the Florida Panther has been a topic rich in controversy as people have argued the best route of conservation. On the bright side, the past few years have seen the Florida Panther population nearly triple. The wildlife of Florida can be dangerous – meeting an alligator or a panther in a dark alley might be a problem for some – but keeping your distance and respecting Mother Nature helps to grant you safety. Particularly for those who live in landlocked areas, there is nothing quite like the wildlife of Florida. We give it two thumbs up, and a fin. Source:
http://www.florida-southwest.com/active.htm